Purpose
I have created this special page for our youthful drivers and their parents. My desire here is to:
(a) Help you understand how
a "YES" (Youth Education
and Safety) discount works
(b) Provide you with a quick
link to watch a YES Video
(c) Make it easy for you to
complete a YES Education program online, and get the
discount applied to your auto
insurance policy.
How it works
If you meet all criteria and complete the YES Program, you can receive up to a MAJOR discount (10% to 30%) discount on a vehicle policy the youth is primarily rated on.
KEY: The youth MUST maintain a good driving record to retain this MASSIVE discount!
A YES Discount can be removed when a youthful driver gets:
a. Two citations
b. One cite and one
principally at fault
accident
c. Two principally at
fault accidents
d. One Major Violation
If any of the above situations occur, he or she will not only lose this major discount, but will also get surcharged for the ticket(s)/accident(s) too! This is HUGE, so drive safely and do all you can to keep tickets and accidents OFF your record!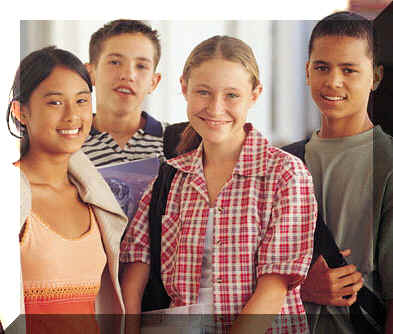 STEP 1: Watch a short YES Video here:
Click Here to See the YES Video:
Now, Go to Step 2
(top right)
Step 2: Complete the Youth Education and Safety Program ("YES") online
Now that you have watched the video, parents must enroll in the official insurance company website. If they have not done so before, they will register with a username and password (remember your user name and password!).
Click below to get in:
(If you have not registered yet, just click ENROLL
after you click above)
After you login:
(1) Click on one of the CAR icons under POLICY SUMMARY
(2) Scroll down to the DRIVERS section and click on
YES Discount
(off to the right)
(3) Read Statement and Click
NEXT
(4) Type in Youthful driver's name and DOB
(5) Click on SUBMIT
YOU ARE IN!
Just complete the YES Program online. It should take about 15-30 minutes.
After the youthful driver has completed the YES Program online, be sure to click submit!
I will receive an automated e-mail from the website that confirms completion, and the discount will be applied to your policy (if all other eligibility criteria are met). Please call the office if you have any trouble.
That's it! I hope this program provides you with valuable information! BE SAFE!
- Dave
Other Resources for Parents:
Click on these links:
Education Loans
Is your college student going to need a low-cost education loan. Call our hot-line for all of the latest information about funding college, and taking advantage of all government programs. Call our toll-free number at:
800-778-1921
Going to Mexico beyond Tijuana? Then you need special Mexican Insurance. Click Here:
Your Agent David Cook